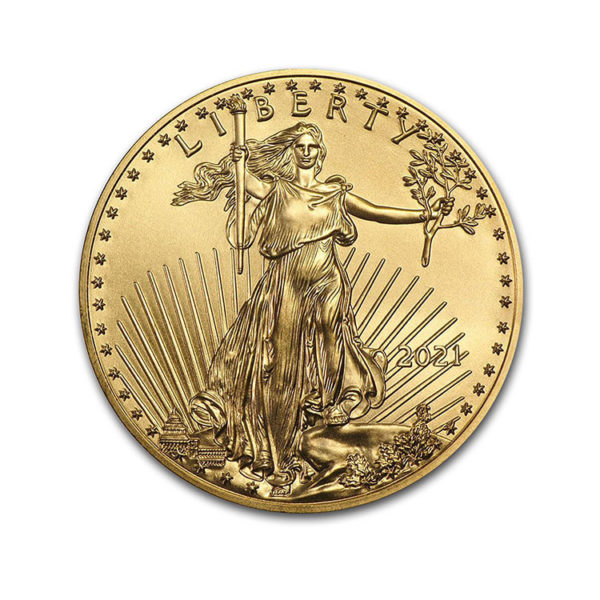 /
/
2020 1 oz Gold American Eagle BU
2020 1 oz Gold American Eagle BU
The "American Eagle" gold coin is based on Augustus Saint-Gaudens' 1907 $20 gold double Eagle
Would you like to invest in a 2020 1 oz Gold American Eagle BU gold coin?
Order online or from one of our 25 precious metal buying and selling agencies.
Gold Service guarantees transparency and quality for all your investments in precious metals.
2020 1 oz Gold American Eagle BU
The "American Eagle" gold coin is based on Augustus Saint-Gaudens' 1907 $20 gold double Eagle, showing the pride of Lady Liberty. With an emblematic design and an ounce of gold, the "Gold American Eagle" coin in its 2020 version combines the possibility of collecting with an attractive investment.
Characteristics :
The coin contains 1 oz. of fine gold of quality 999,9‰
Multiples of 20 are packaged in tubes. Multiples of 500 are packed in "Monster Boxes". All other pieces will be in protective packaging.
Front: Adapted from the famous "Double Eagle" design by Augustus Saint-Gaudens, in which Lady Liberty walks confidently with her back to the sun's rays.
Back: Designed by Miley Busiek, it shows a bald eagle, in flight, carrying an olive branch to its nest, where a female is waiting with her young.
Striken at West Point, New York
Would you like more information about our available gold coins?
Contact one of our 25 gold buying agencies or ask your questions through our online form.