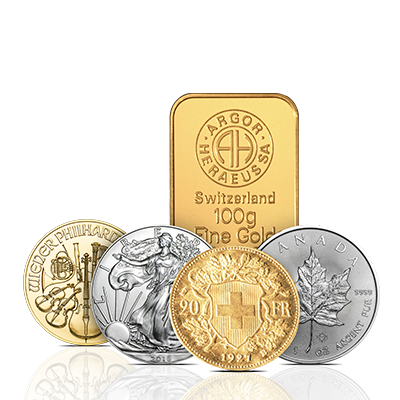 Gold purchase in an office
We have been experts in precious metal trading for more than 125 years. Thanks to our international network, you may buy or sell your assets at the best price, with the best service and advise from our consultants.
INVEST IN GOLD VIA OUR NETWORK
We offer a large range of investment products in gold, silver, platinum and palladium: ingots, coins among a large range of prices, but also original products for your gifts and collections.
Find out more about our investment products clicking here.
Our ingots and gold or silver coins are available in our offices too.
To buy gold and silver coins, trust Gold Service!
Welcome to our offices! Our experts are available to advise you.
Click here to find the nearest office.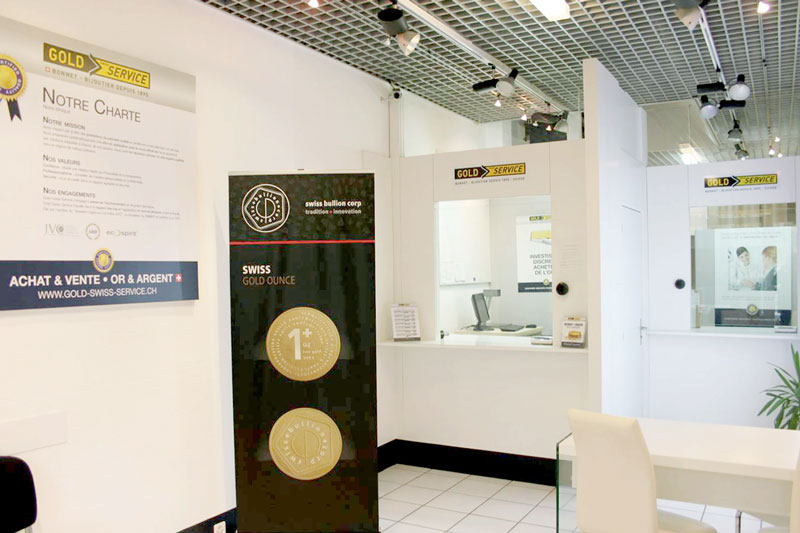 TO BUY YOUR ASSETS, ASK A TRUSTED PROFESSIONAL
All our ingots are 'Swiss made' and LBMA (London Bullion Market Association) certified.
We trade most international official mints like 'The Canadian Mint', 'The Perth Mint', 'La Monnaie de Paris'. We are an authorised distributor of 'The Austrian Mint'. With more than 125 years of activity in Switzerland, we are a trusted provider in Switzerland and Europe.
The Gold Service team