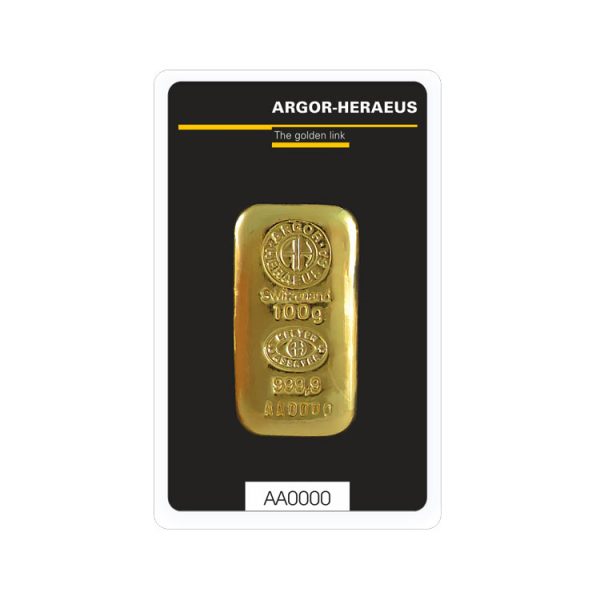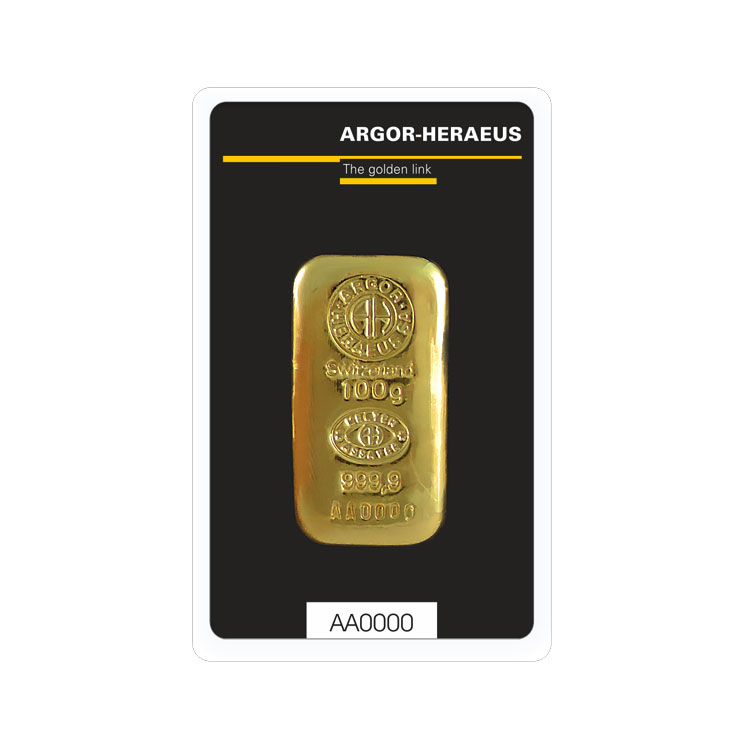 /
/
Gold ingot Argor Cast – 100g
Gold ingot Argor Cast – 100g
Each ingot is hermetically sealed to guarantee inviolability. All are delivered with a certificate of authenticity.
You wish to invest in a gold ingot Argor Cast – 100g?
Order online or from one of our 25 precious metal buying and selling agencies.
Gold Service guarantees transparency and quality for all your investments in precious metals.
Gold ingot Argor Cast – 100g
Argor Cast gold ingots are not hermetically sealed. On the other hand, they are stamped and delivered with a certificate of authenticity systematically. Only the gold ingots of 250g, 500g and 1000g are not sealed, they are nevertheless stamped and guaranteed to 999,9‰ purity. Also, you can choose palladium, silver and platinum ingots to meet all your investment needs.
Caracteristics :
Product : Gold ingot Argor Cast – 100g
Origin : Switzerland
Fine gold : 100g
Weight: 100g
Fineness : 999,9‰
Length : 45 mm
Width : 24 mm
Thickness : 5 mm
Would you like more information about Argor gold ingots?
Contact one of our 25 gold buying agencies or ask your questions through our online form.
To go further
The next step after refining is the processing of the precious metals into cast or mechanically shaped products. Argor products are born from a perfect mix of technology, art, attention to detail and customer care. A wide range of cast and stamped products, on which their hallmark is the symbol and synthesis of the values that guide their activity day after day.